How to Remote Lock
How to Remote Lock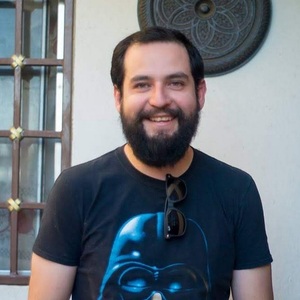 By Ruben Figueroa
updated about 2 months ago
Remote lock allows you to password protect and lock your device remotely. Additionally, you can add a custom logo, or image and a warning message. You can enable it by doing the following:
1. Go to dashboard

2. Click the device you wish to remote lock


3. Set it as missing

4. The option for remote lock should now be available to click on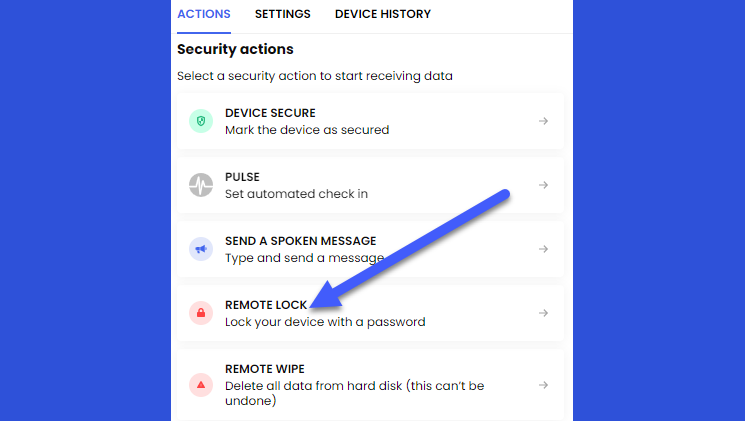 5. Enter a phone number to be displayed for the person in possession of the device to call and organize the return of the missing hardware, set a password, enter your logo or image if desired and use the included message or enter your own then click LOCK THE DEVICE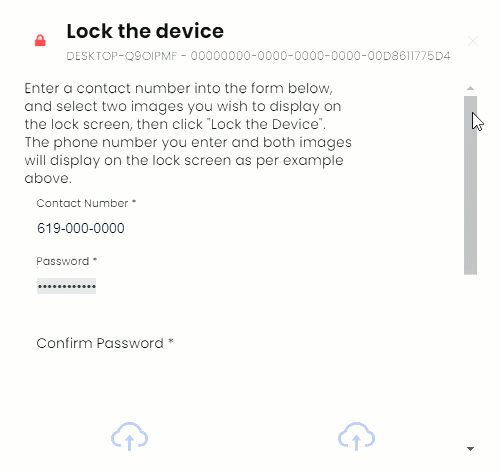 Did this answer your question?