Please follow these steps to enroll your Chromebook devices in HiddenApp and deploy the app using the Google Admin Console:
Note: Please ensure that the devices, users and the extension are all located in the same Organisational Unit.
1. Click on Device Enrolment

2. Select Chrome OS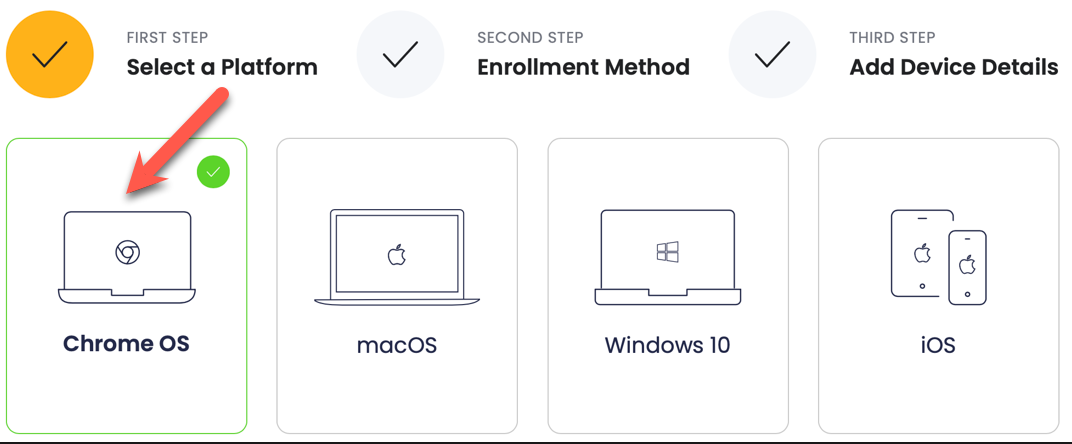 3. Select Import from Google Admin Console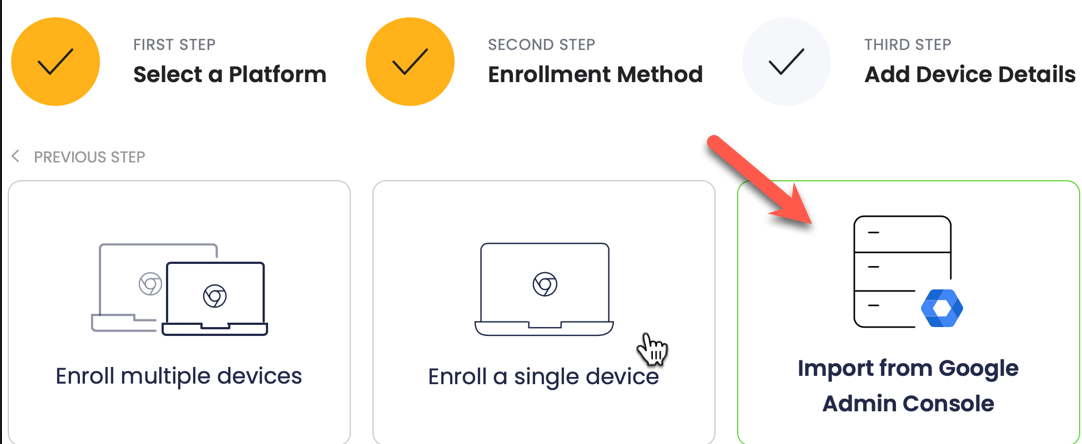 4. Click Sign In with Google and sign in with you G.A.C Administrator account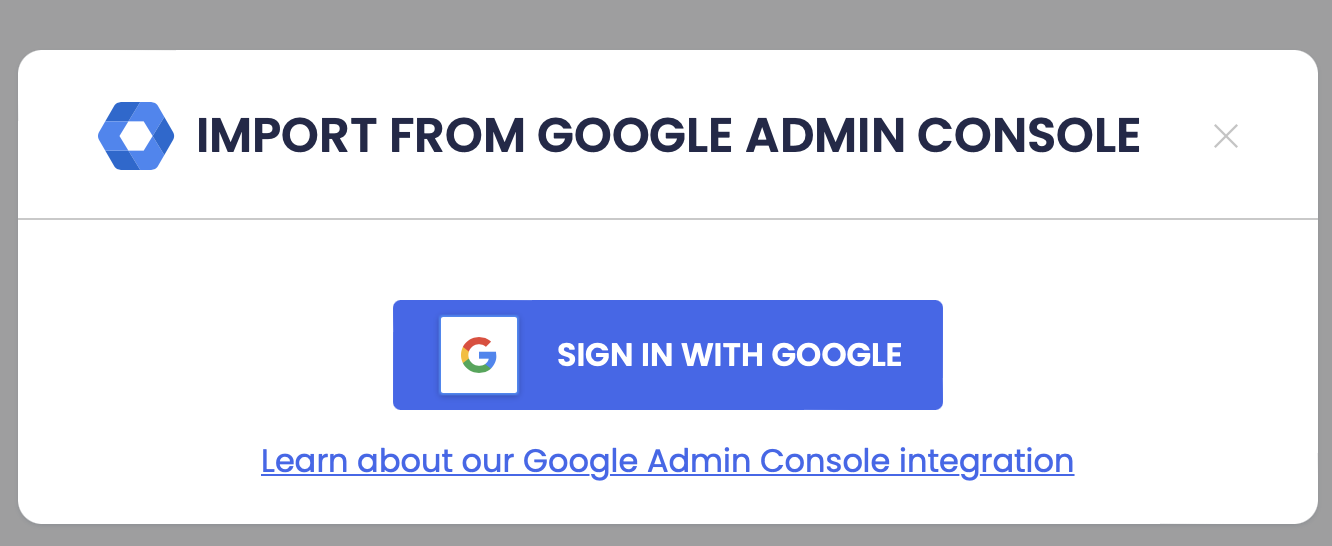 5. Check the boxes and click Continue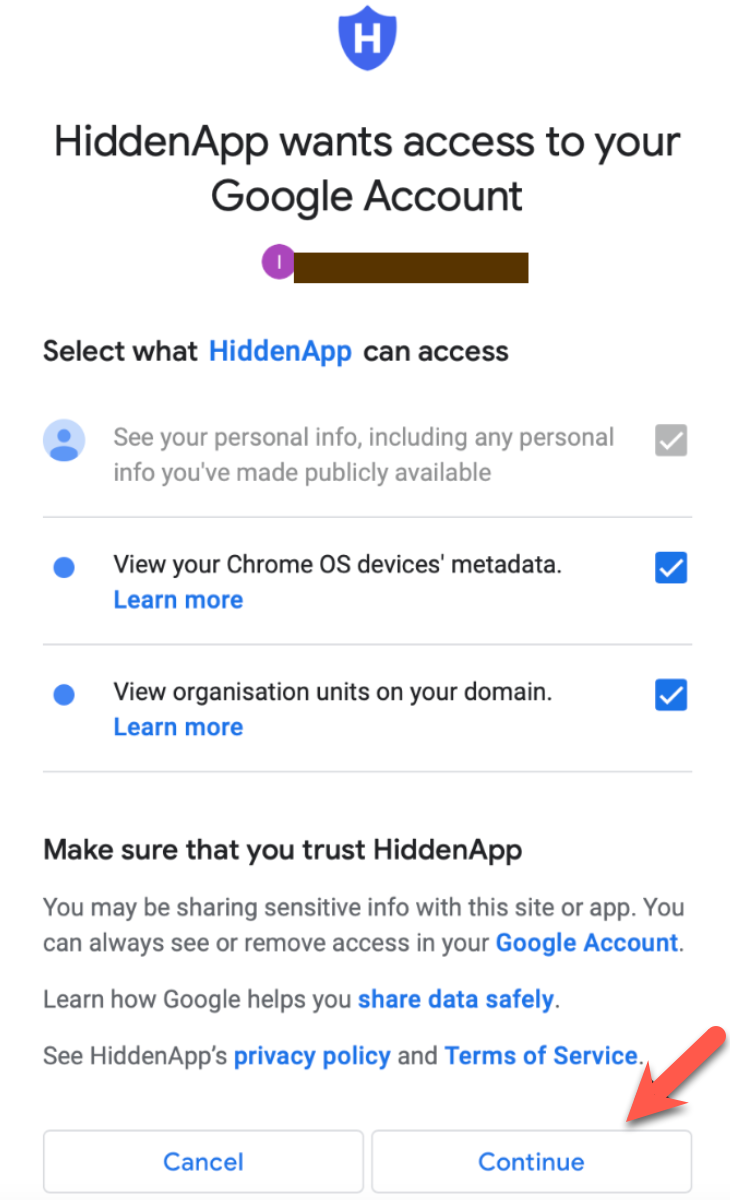 6. Select Review Devices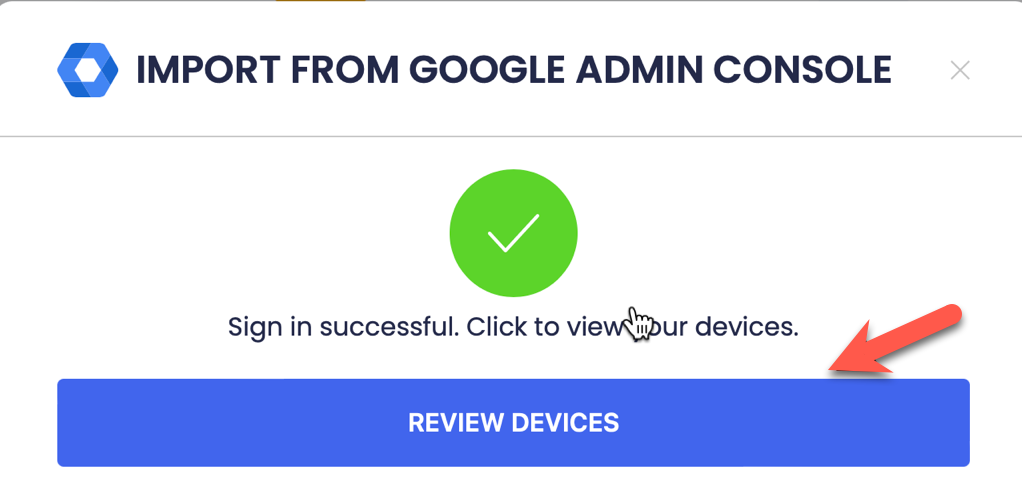 7. Select the Chromebooks you want to enrol then click on Enrol Devices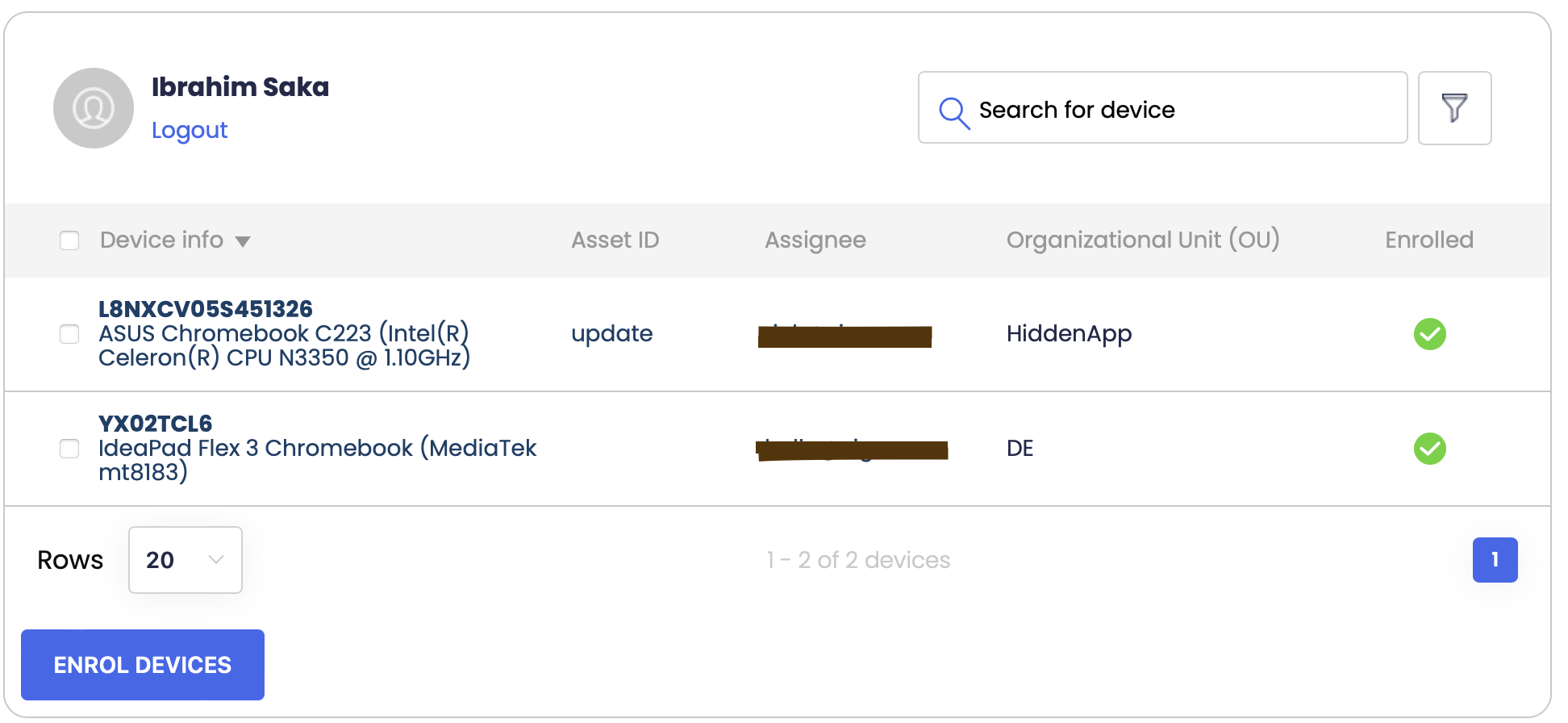 8. Copy the Extension ID then click Review Devices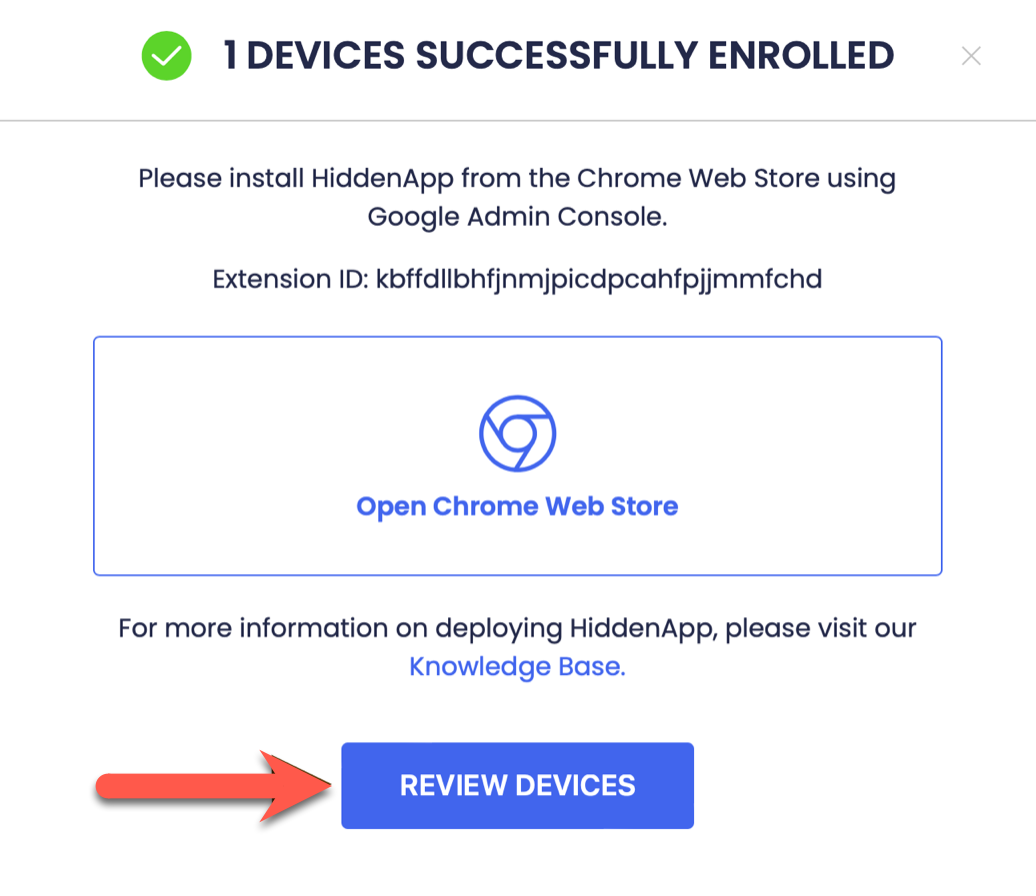 9. In Google Admin Console, navigate to Devices > Chrome > Apps & Extensions > Users & Browsers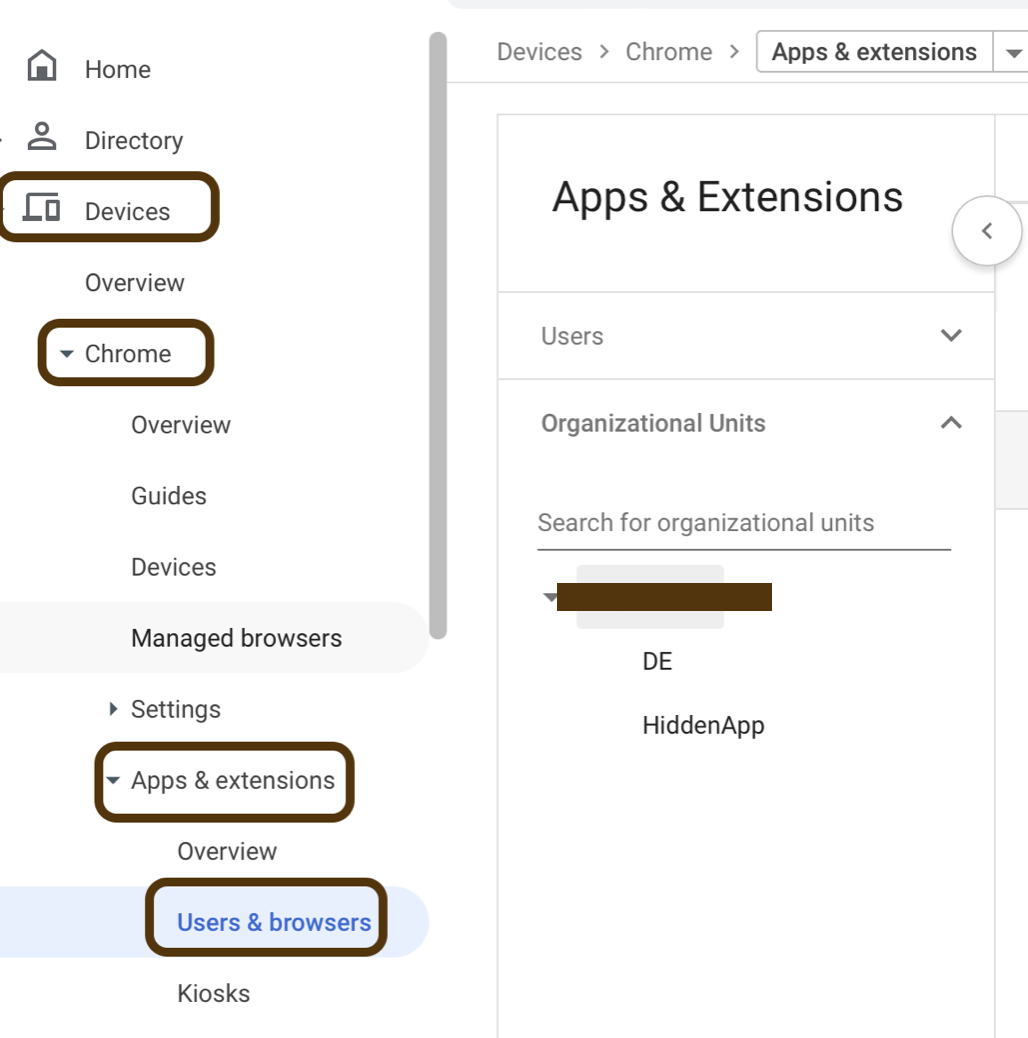 10. Under Apps & Extensions, select the OU you want to deploy the app on.
Important Note: Please ensure you deploy using the same OU that your User accounts and Devices are located.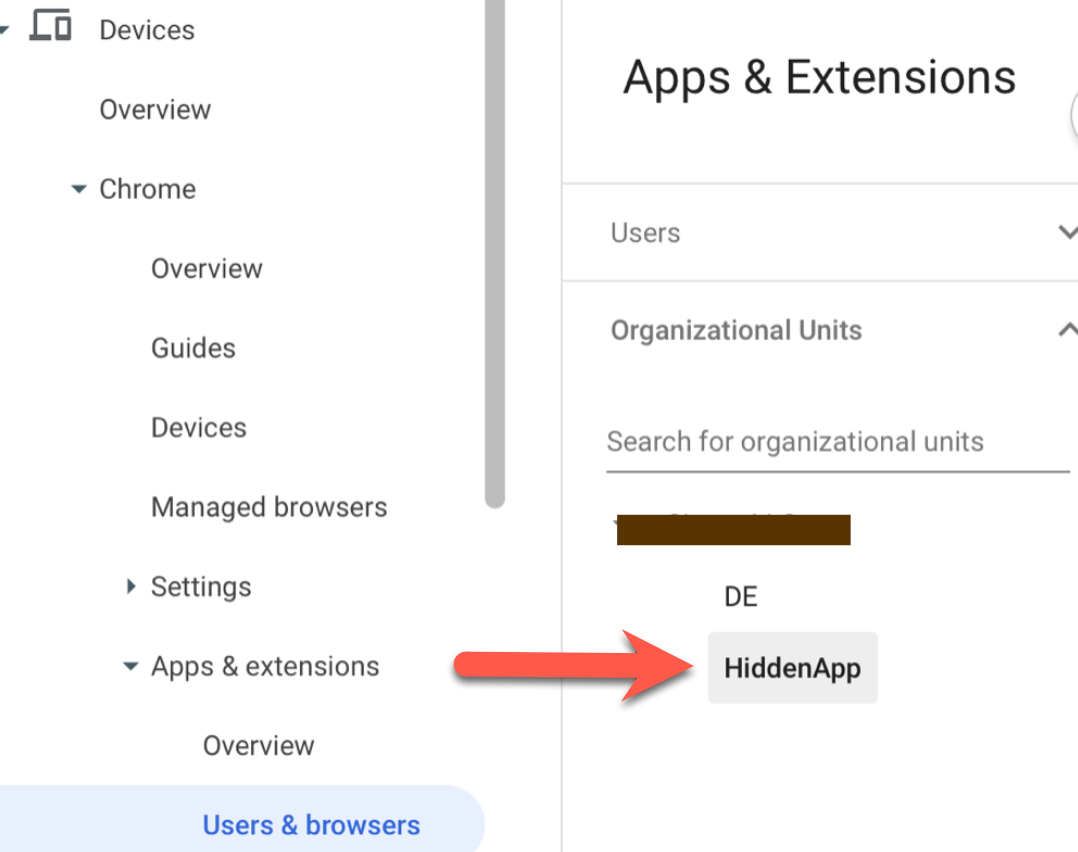 11. Hover on the '+' sign then click the Chrome OS icon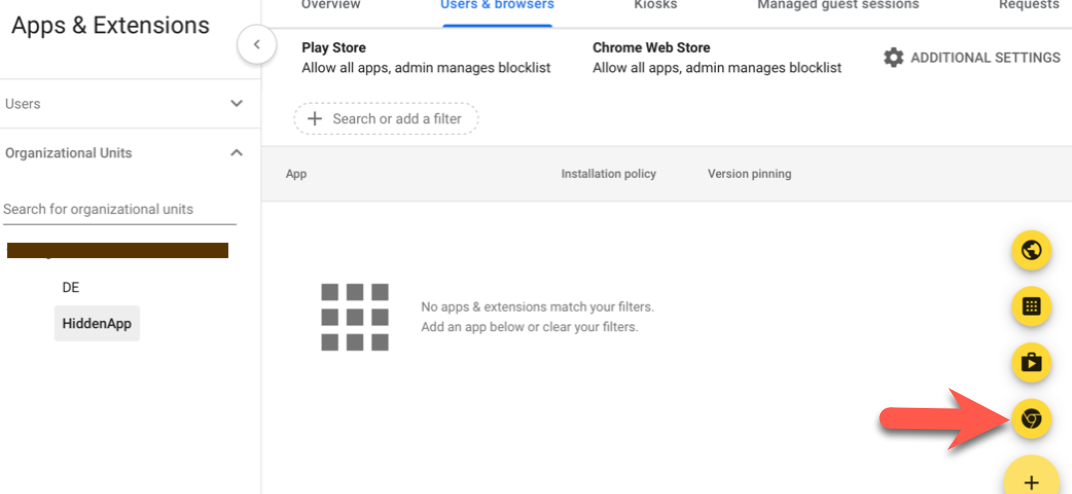 12. In View app by ID, enter the Chrome Extension ID: kbffdllbhfjnmjpicdpcahfpjjmmfchd or Paste the Extension ID copied from Step 8, then click Select

13. After the App has been added, click on the app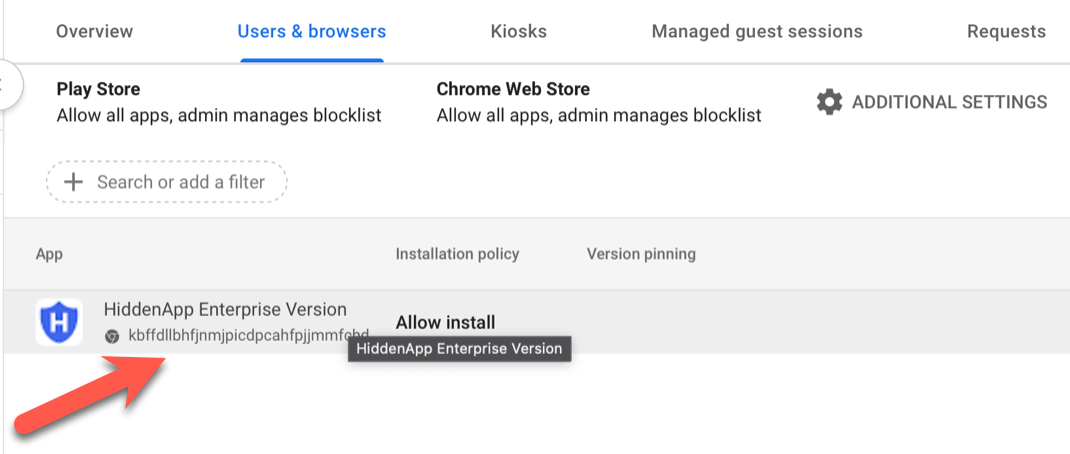 14. Click on the Installation Policy drop-down and select Force Install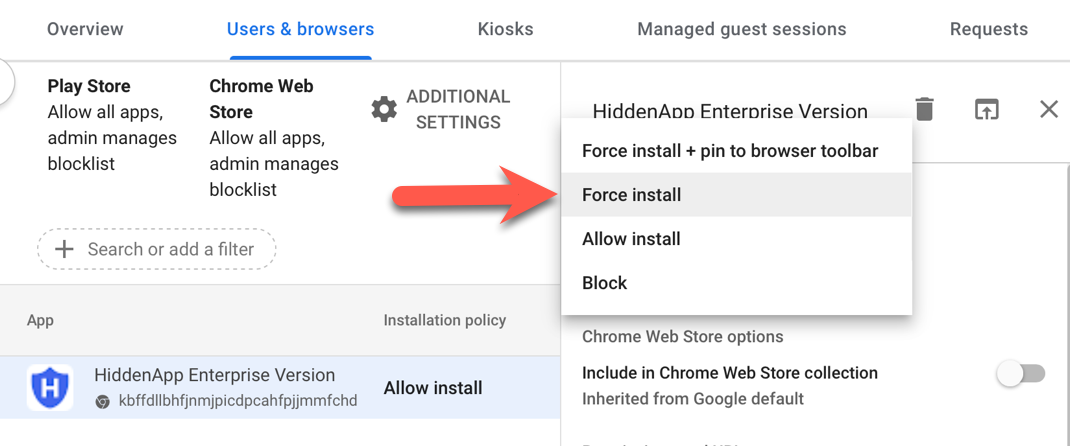 15. Click Save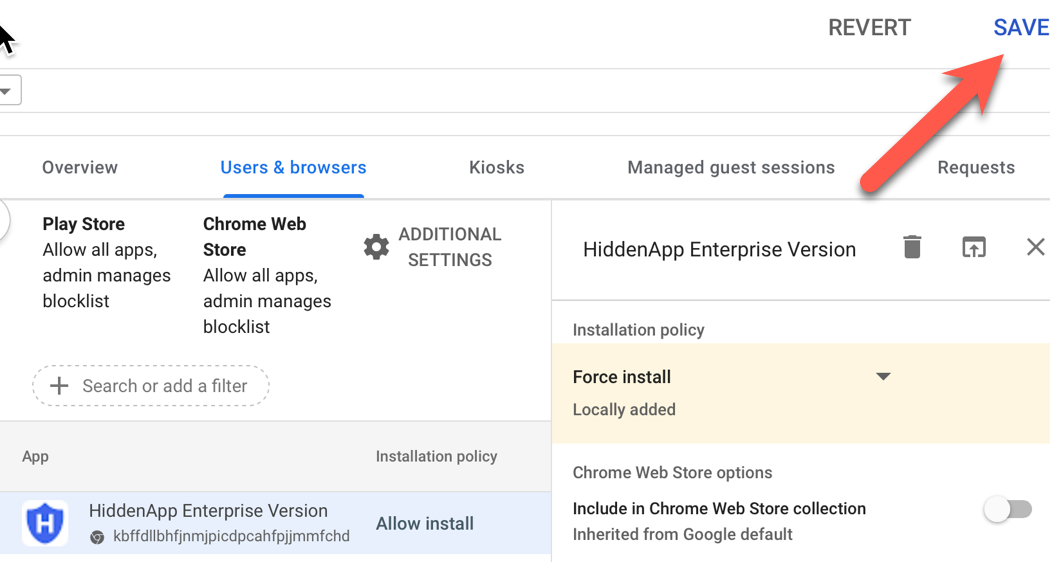 16. Go to the HiddenApp dashboard to confirm the enrolled Chrome OS devices are now activated

Please note that the devices can take a few minutes to propagate. If your devices continue to show as "Not activated" after a few minutes, please try restarting the device.