In order to enroll your macOS device please follow these steps:
1. Click on Device Enrollment

2. Click on macOS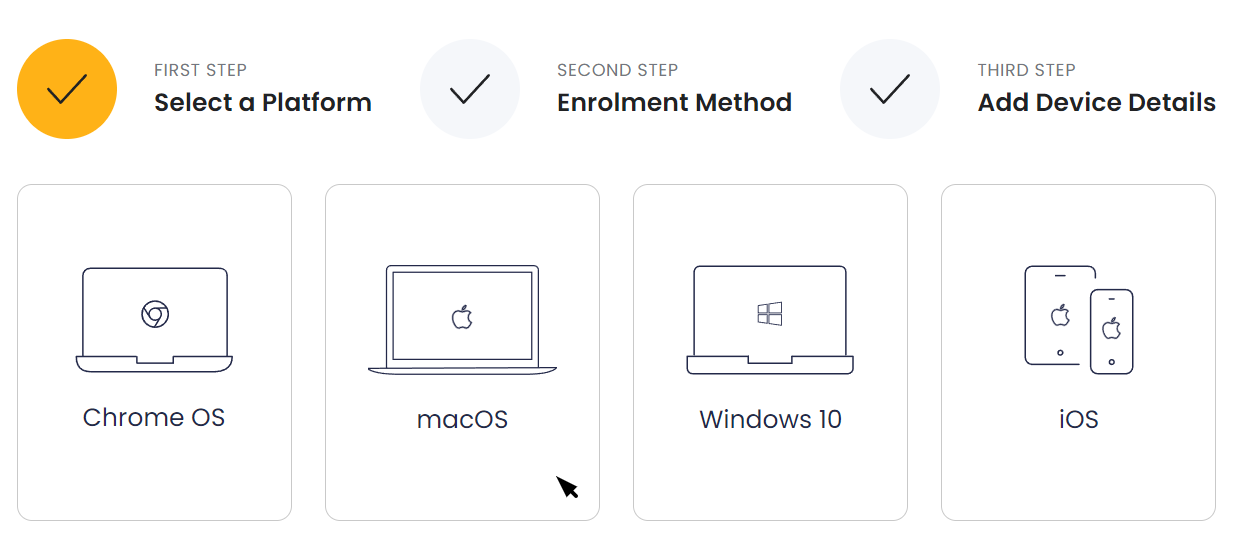 3. Click Enroll a single device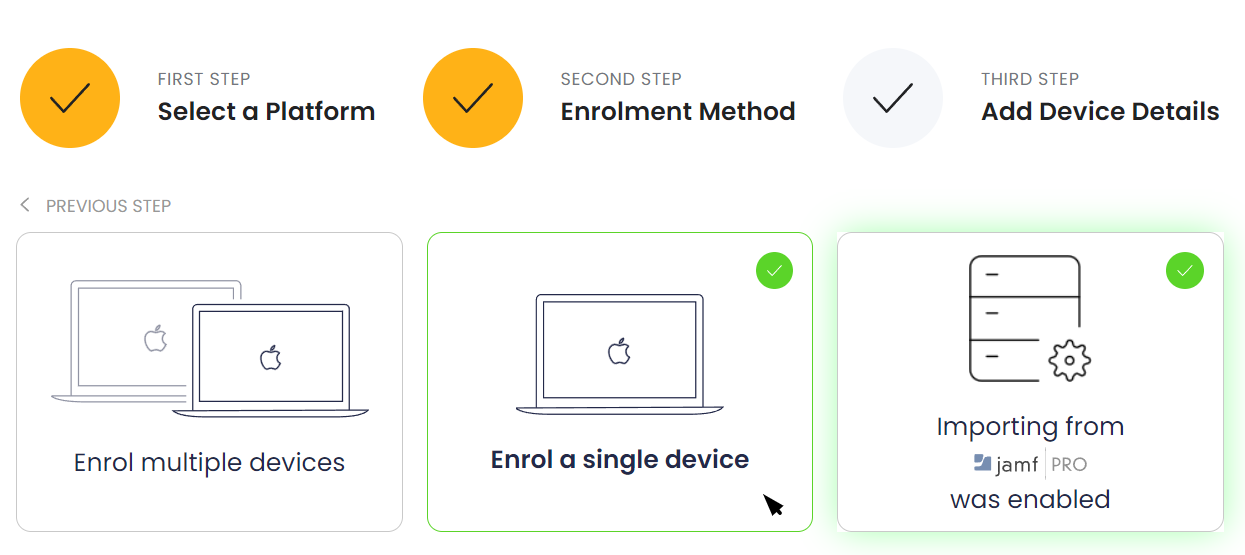 4. Enter your device's details and then click Enroll my device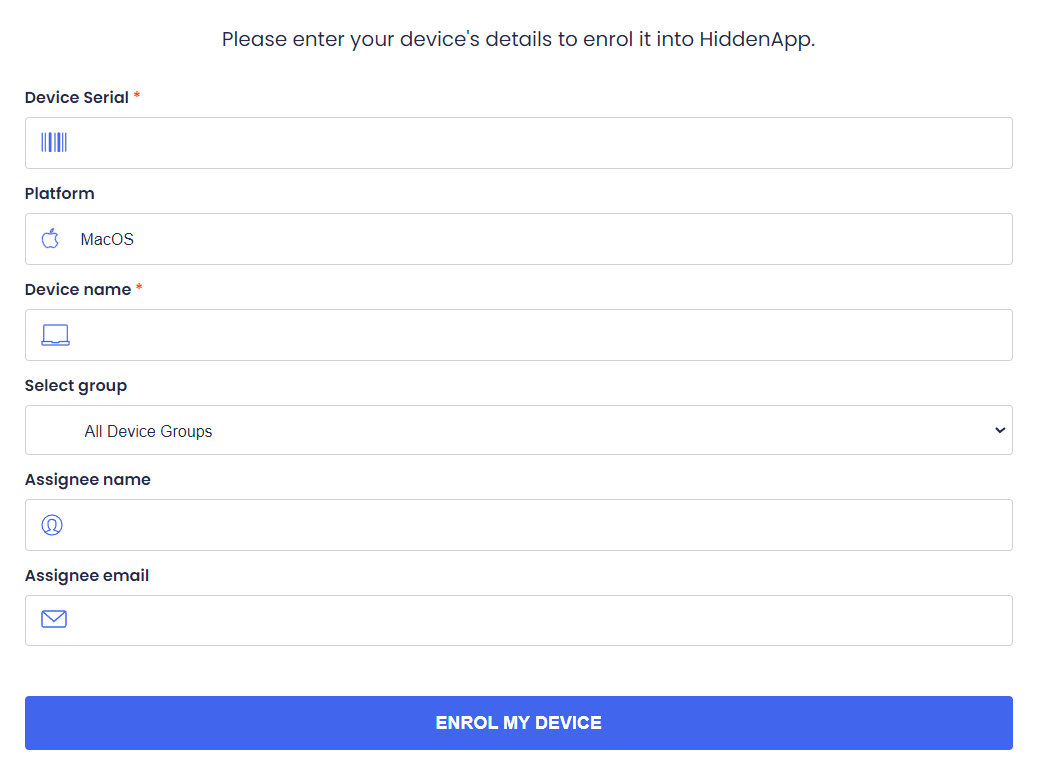 5. The device is successfully enrolled! The last step is to download and install HiddenApp on your enrolled device.