Follow the instructions below to deploy HiddenApp for macOS with Jamf School.
Prerequisites:

Jamf School

macOS High Sierra (10.13) or above
Required macOS Permissions for HiddenApp:
(Depending on the version of macOS your machines are running - HiddenApp may need access to some or all of the following permissions)

Location Services

Camera

Accessibility

Input Monitoring

Full Disk Access

Files and Folders

Screen Recording
For a detailed list of permissions required for each version of macOS, please click this link.
1. Click on Device Enrollment

2. Click on macOS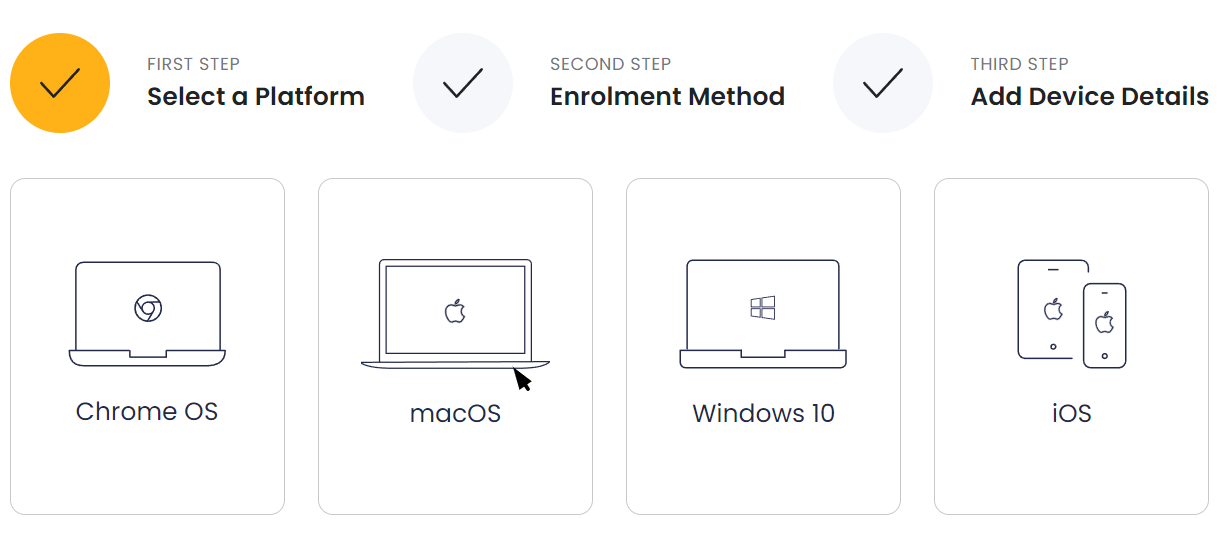 3. Click enroll multiple devices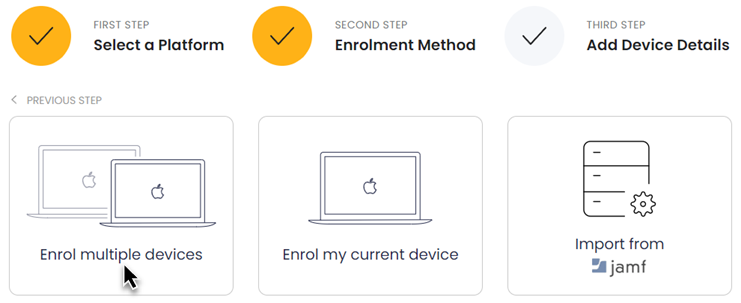 4. Download the XLS template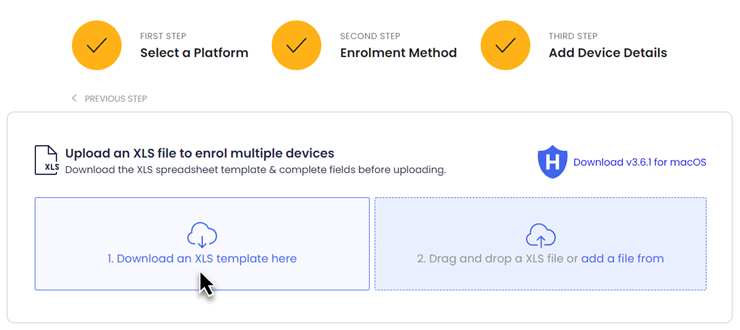 5. Upload your .XLS template by Dragging the file or clicking 'add a file from'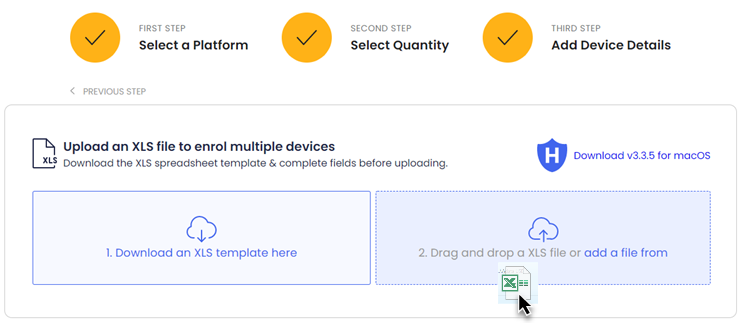 6. Your fleet is now added to the enrollment queue. The next step is to review the devices, please click REVIEW DEVICES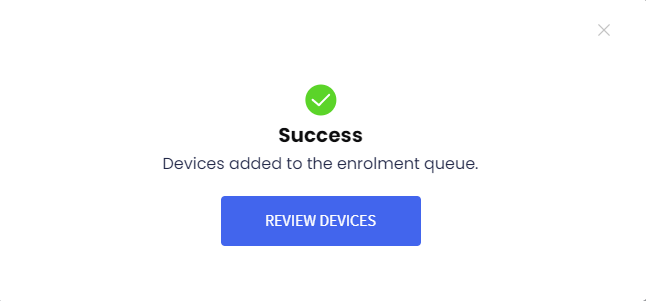 7. Here you can review and edit the devices to remove any that should not be enrolled or click ENROLL DEVICES if happy.
To edit your enrollment selection:
Click checkbox next to ROW to select all devices

Click the red X to remove a device individually
Click REMOVE SELECTED to remove all devices with a checkmark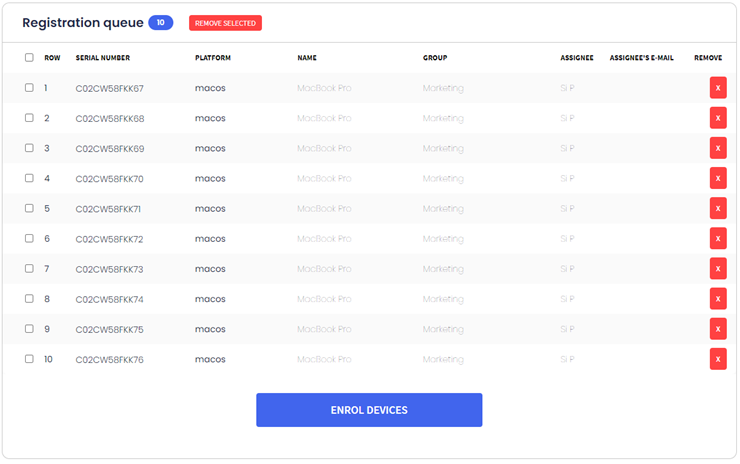 8. Your devices are now enrolled. Download HiddenApp and then REVIEW DEVICES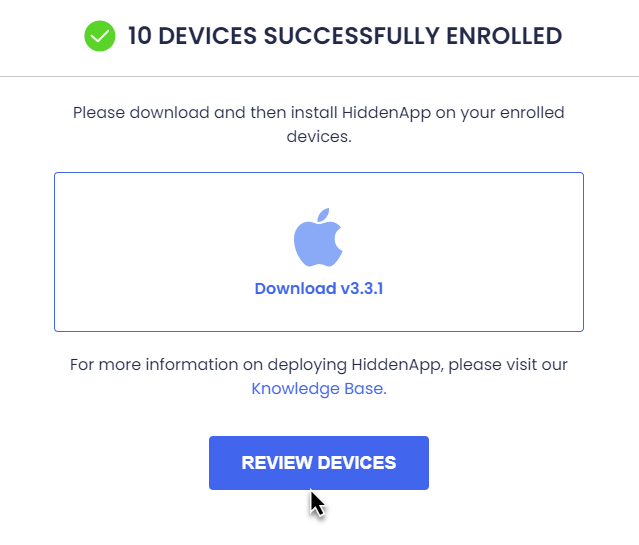 9. From the Jamf School Dashboard, navigate to Apps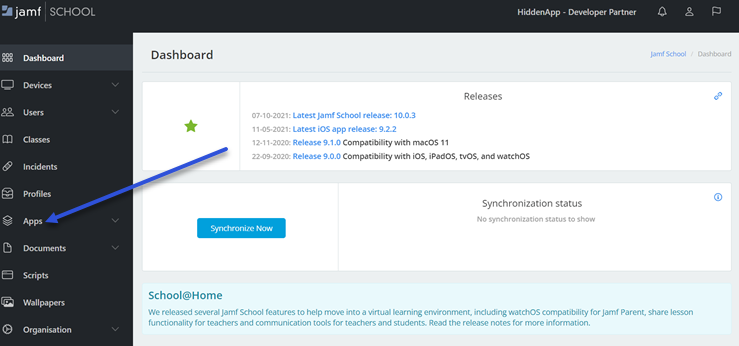 10. Navigate to +Add App and choose Add In-House macOS App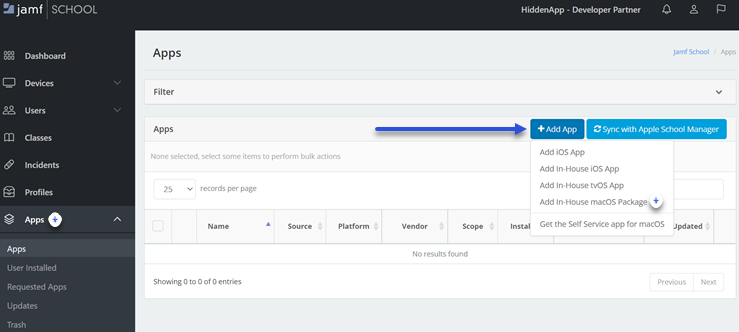 11. Drag and drop the HiddenApp-NR package that you downloaded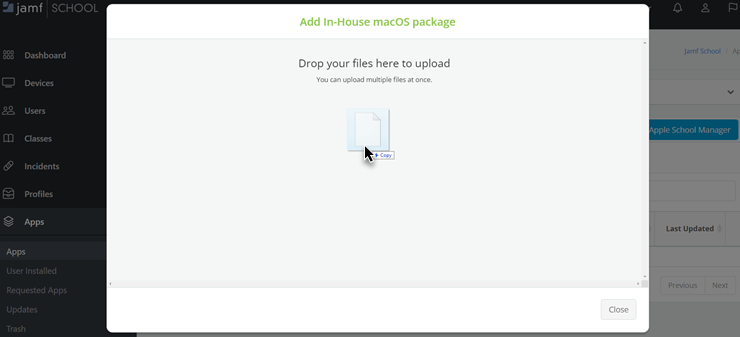 12. Click Save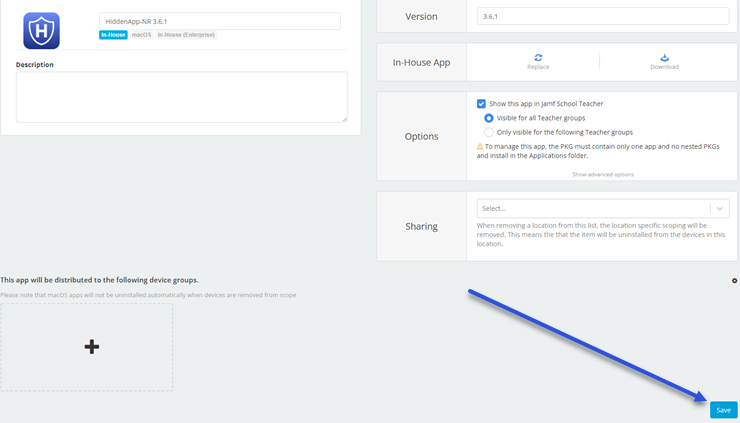 13. Navigate back to Apps.
14. Select Apps, click the Checkbox next to the HiddenApp macOS package and then click Edit Scope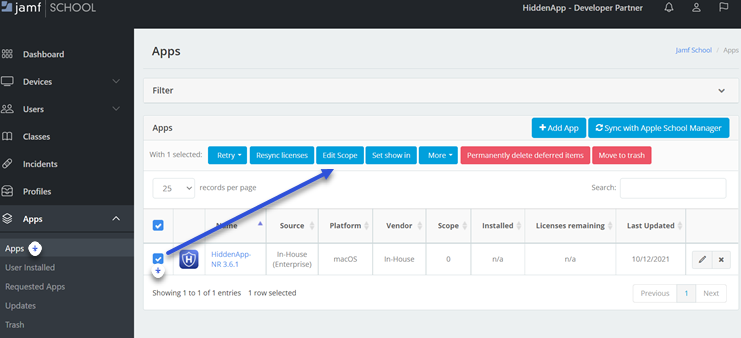 15. In Scope, select the Groups you wish to deploy HiddenApp to, and set the Install Type and Volume Assignment Method as shown, and click Save.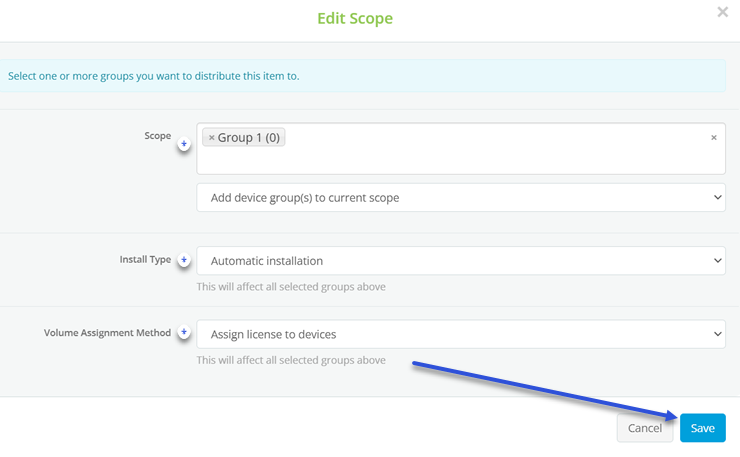 16. Please note that you will need to accept the privacy permissions on each machine before HiddenApp can track the device.