Follow the instructions below to deploy HiddenApp for iOS with Jamf Schools.
Prerequisites:

• Jamf School
• iOS 12 or later

Required iOS Permissions for HiddenApp:

• Notifications
• Location Services
• Background App Refresh
• Camera
1. Click on device enrollment

2. Click IOS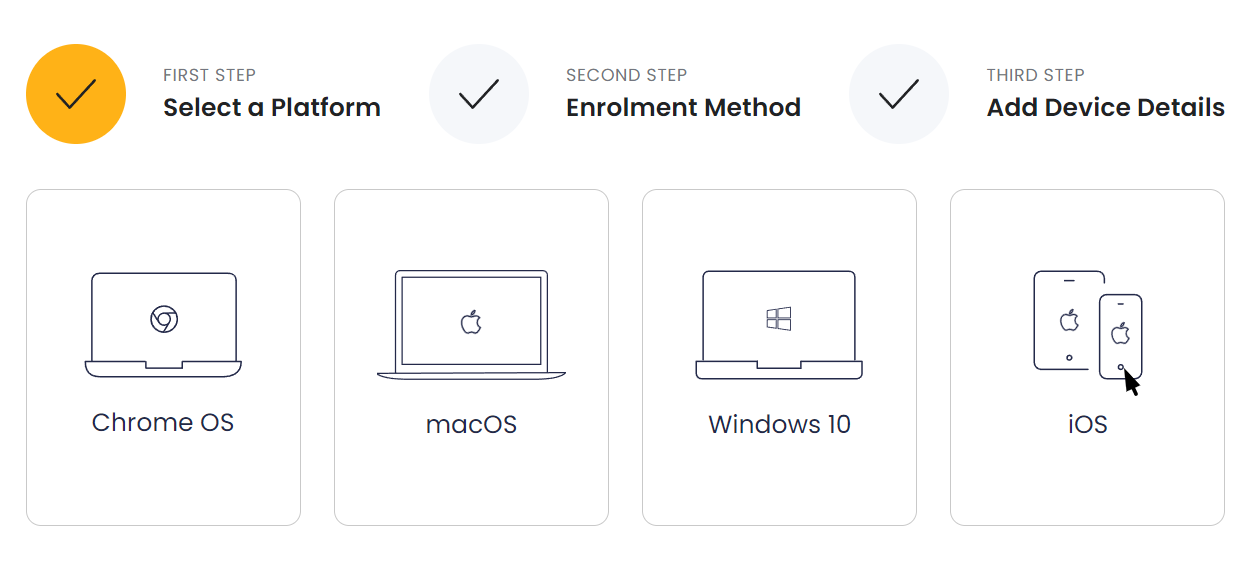 3. Click enroll multiple devices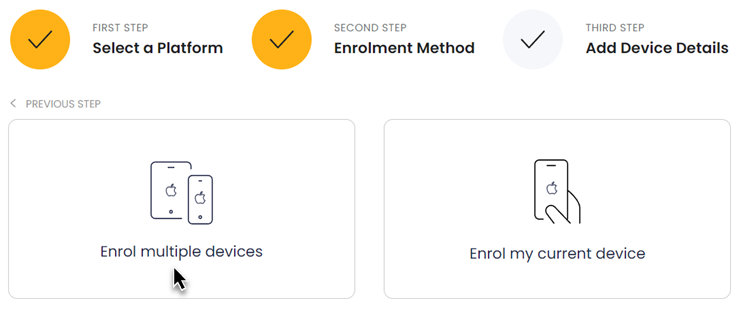 4. Click view account key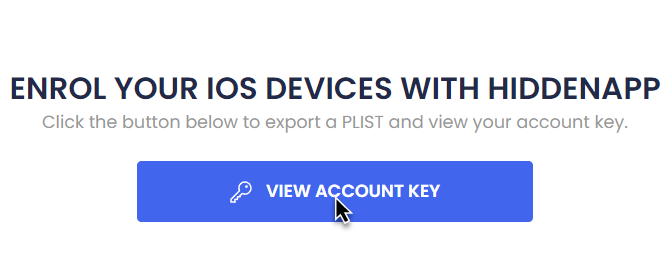 5. Your account key and token will pop up and a PLIST file will be downloaded automatically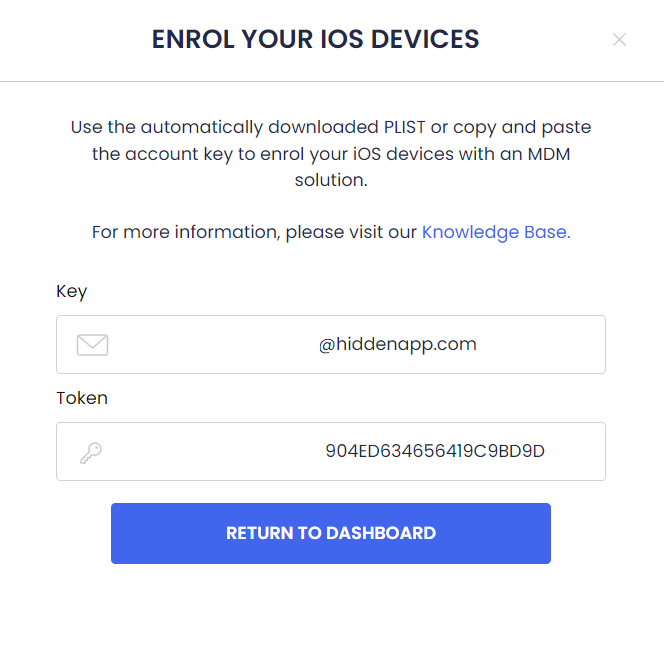 6. Within your Jamf School instance, navigate to apps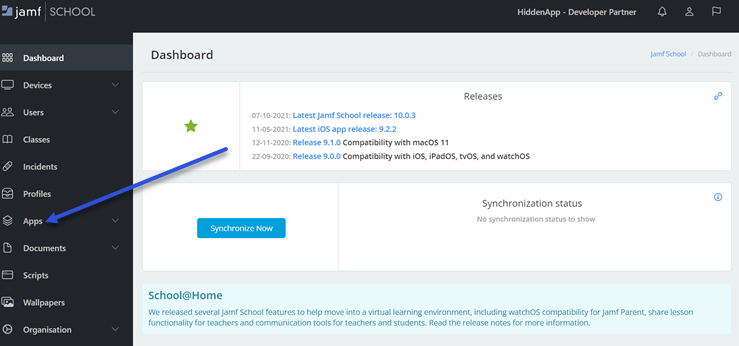 7. Navigate to + Add App and choose Add iOS App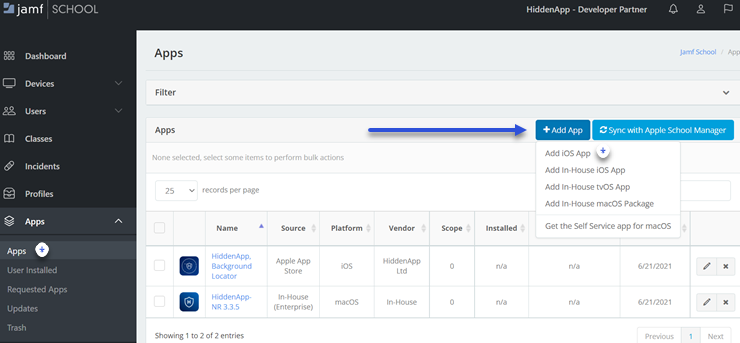 8. Search for HiddenApp Ltd, choose the relevant App Store region and click Add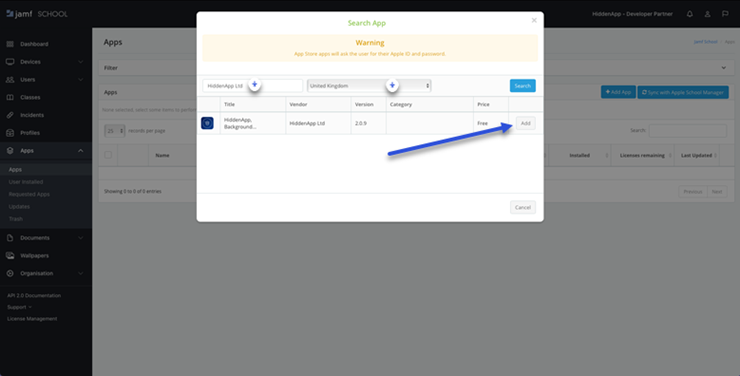 10. Click save
11. Navigate back to Apps
12. Select Apps, click the Checkbox next to the HiddenApp iOS package and then click Edit Scope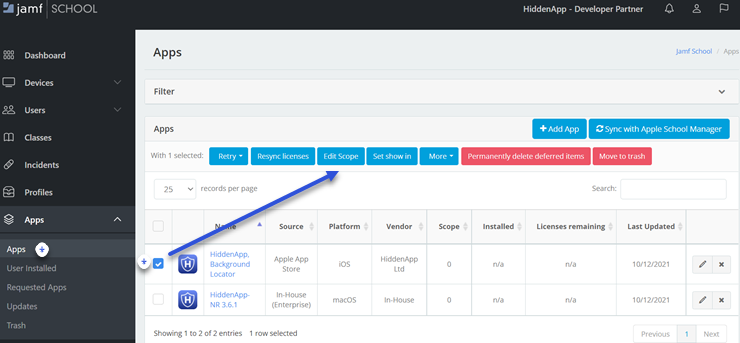 13. In Scope select the Groups you wish to deploy HiddenApp to, and set the Install Type and Volume Assignment Method as shown, and click Save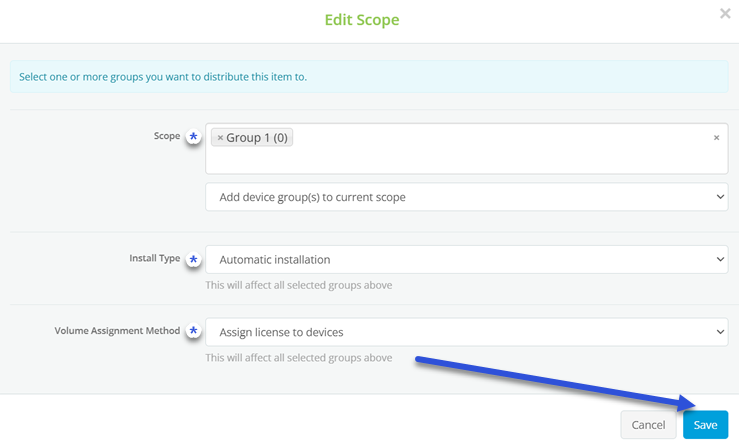 14. To activate the devices you deploy HiddenApp to you can use the downloaded Plist with a solution such as Apple Configurator 2 or by scanning the QR code in your HiddenApp dashboard to activate the license.
15. Please note that you will need to accept the privacy permissions on each machine before HiddenApp can track the device.