How to enrol my iOS device
How to enrol my iOS device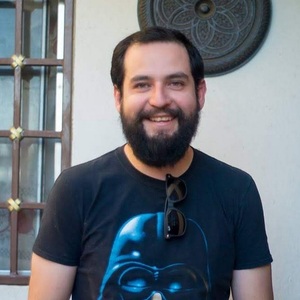 By Ruben Figueroa
updated 15 days ago
In order to enrol your IOS device please follow these steps:
1. Click on Device Enrolment

2. Click on IOS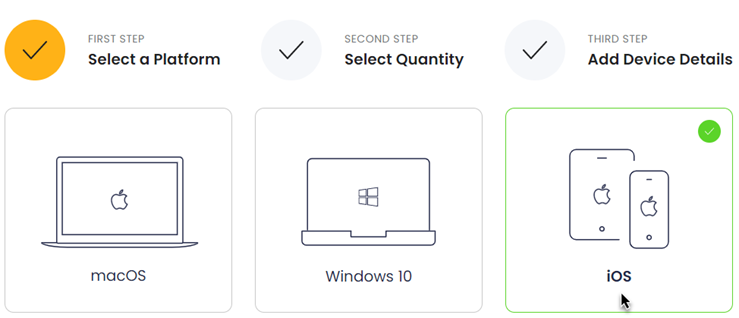 3. Scan the QR code with your IOS device, download HiddenApp and click NEXT STEP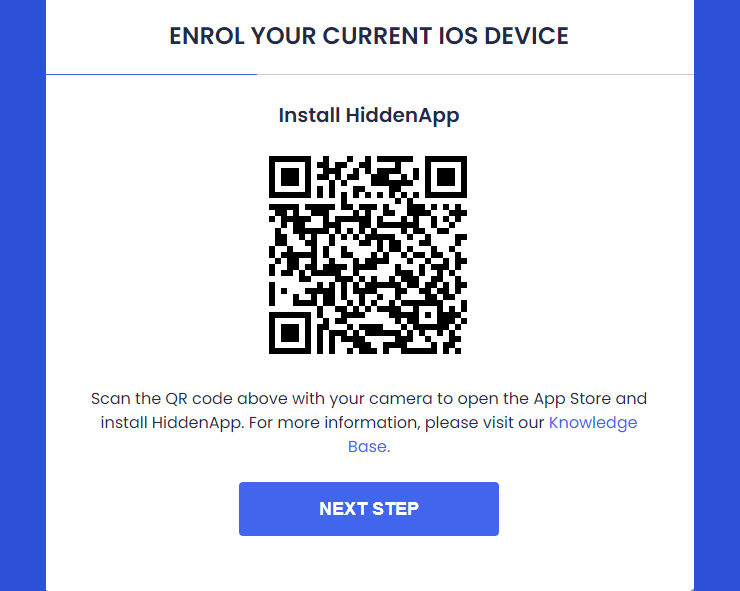 4. Run HiddenApp on your IOS device and tap Sign in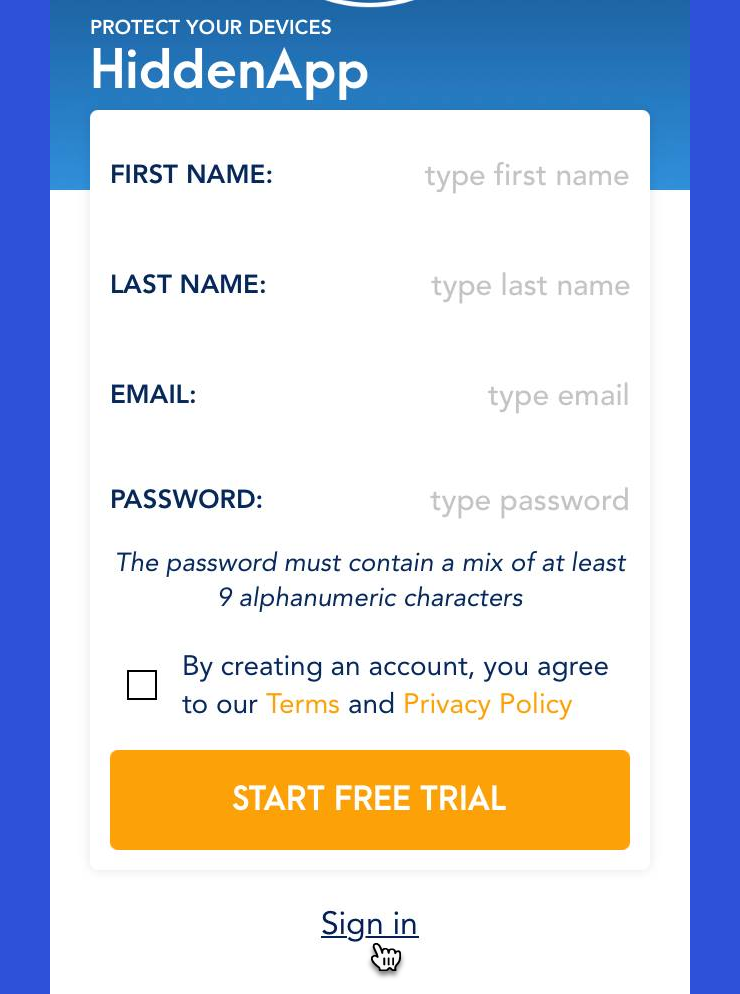 5. Tap on scan QR code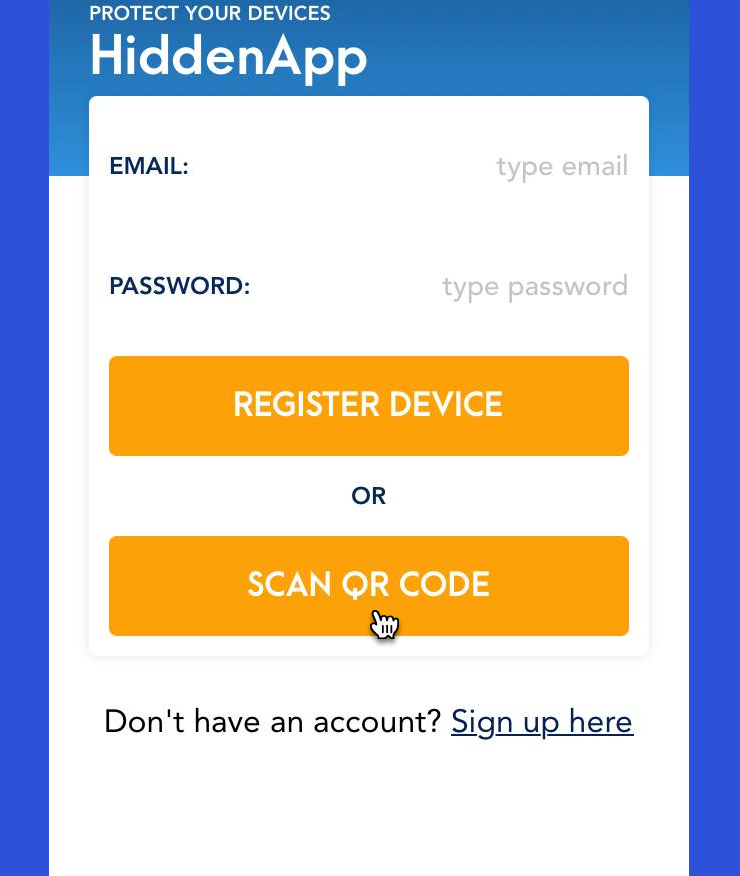 6. Scan the QR code to register your IOS device and click NEXT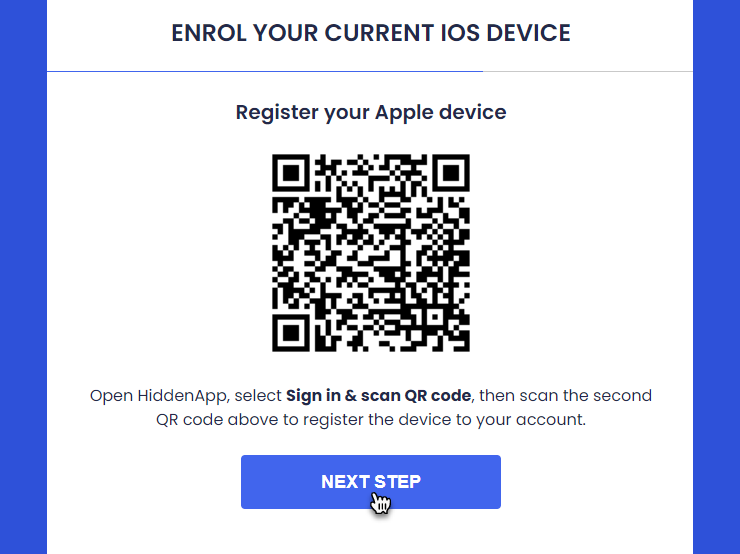 7. Your device is now registered and should display the following screen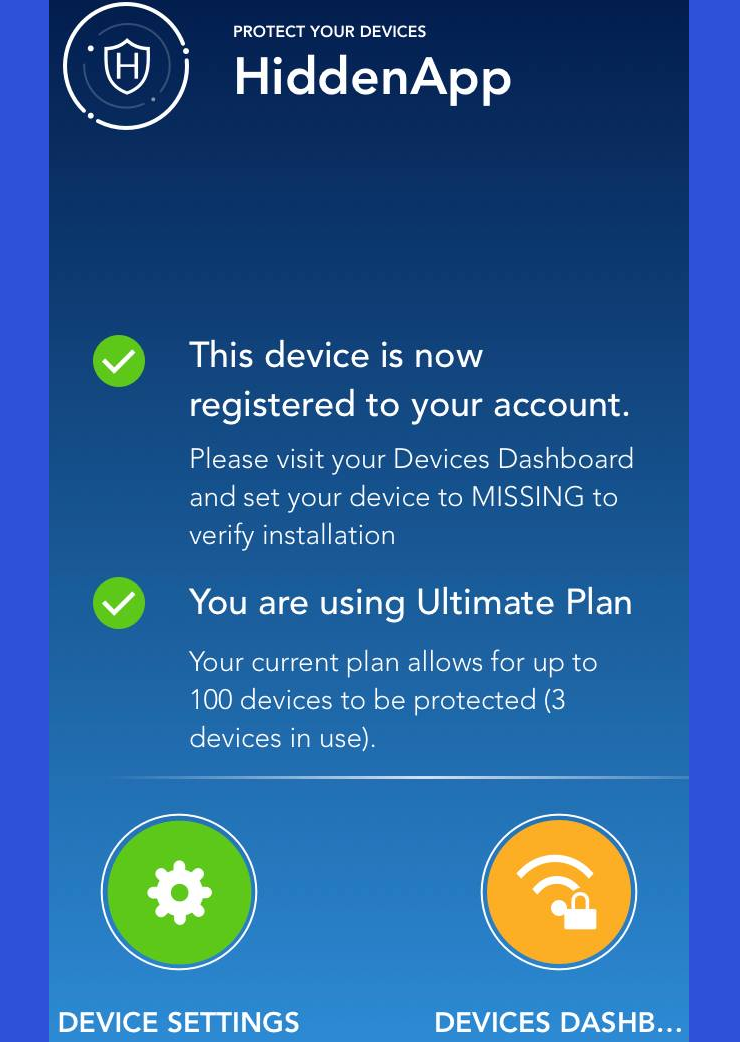 8. Additionally you should see this on HiddenApp confirming the enrolment, click View Devices to review them in your dashboard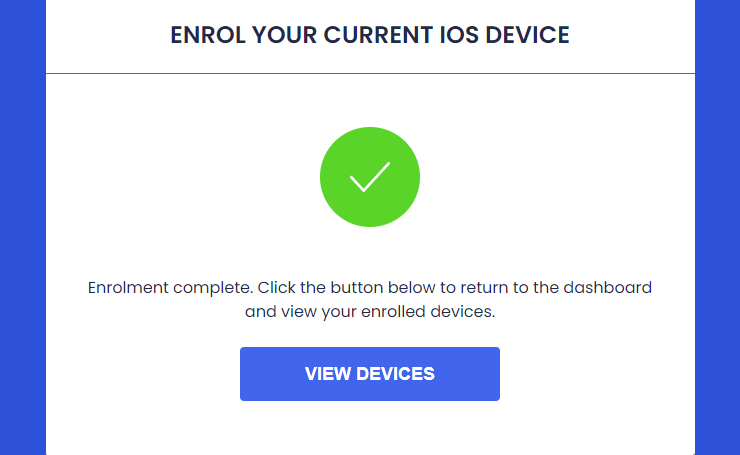 Did this answer your question?