How to enrol my Windows 10 fleet
How to enrol my Windows 10 fleet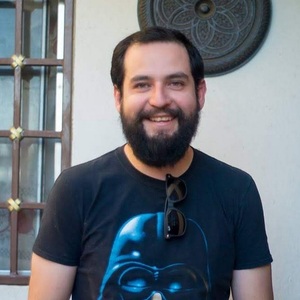 By Ruben Figueroa
updated about 1 month ago
In order to enrol your Windows 10 fleet please follow these steps:
1. Click on Device Enrolment

2. Click on Windows 10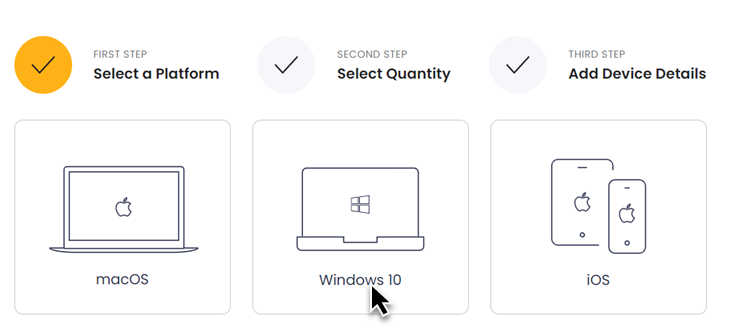 3. Click Enrol multiple devices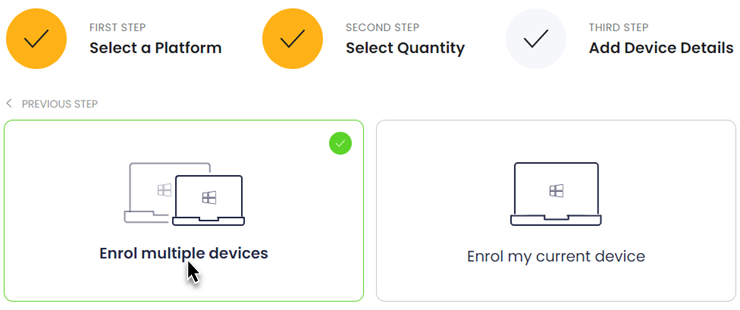 4. Download the .XLS template by clicking download at the bottom left of your screen and complete the fields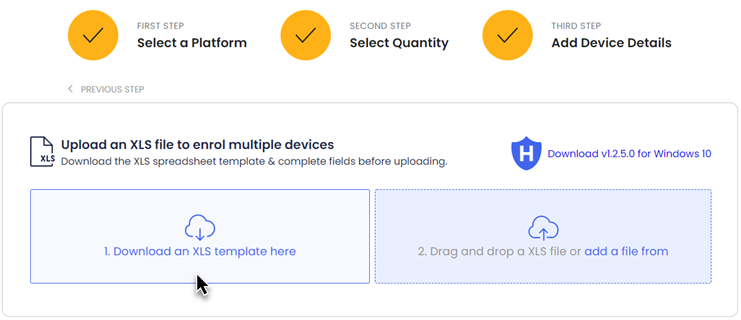 5. Upload your .XLS template by Dragging the file or clicking 'add a file from'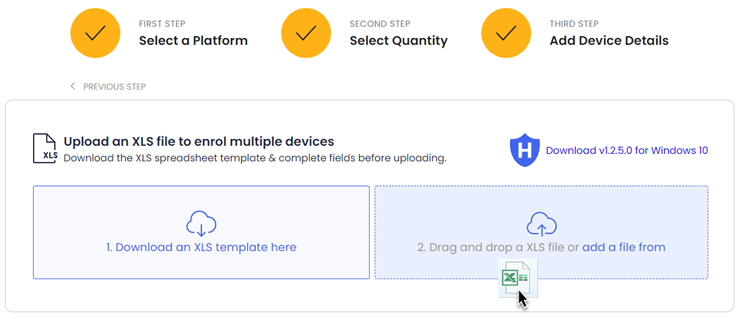 6. Your fleet is now added to the enrolment queue. The next step is to review the devices, please click REVIEW DEVICES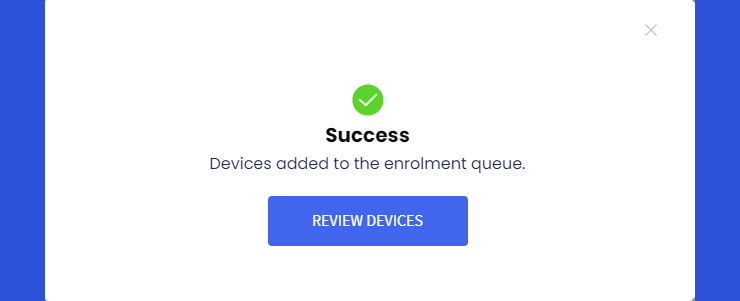 7. Here you can review and edit the devices to remove any that should not be enrolled or click ENROL DEVICES if happy.

To edit your enrolment selection:
• Click checkbox next to ROW to select all devices
• Click the red X to remove a device individually
• Click REMOVE SELECTED to remove all devices with a checkmark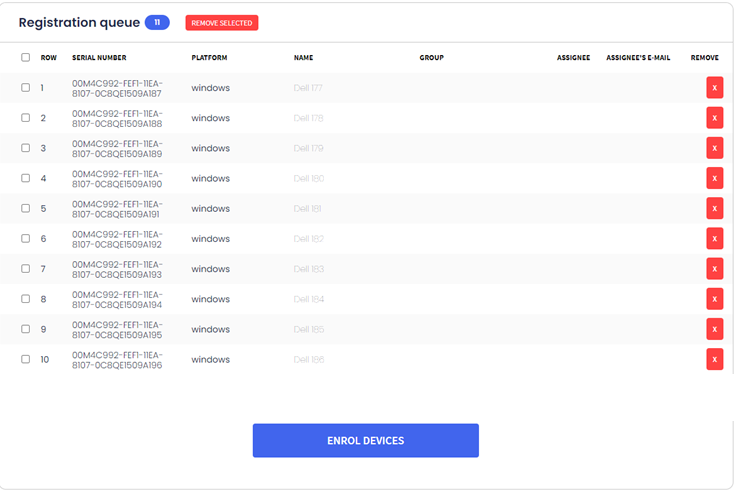 8. Your devices are now enrolled. Download HiddenApp from this page and then review your devices by clicking REVIEW DEVICES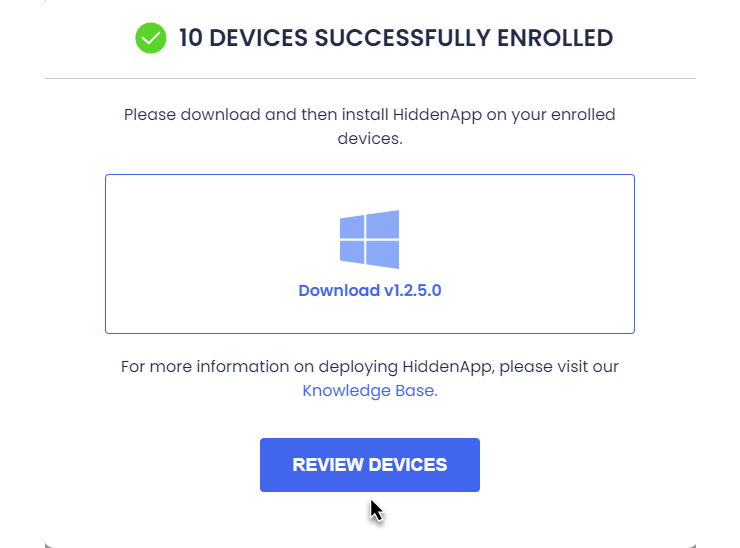 Did this answer your question?