To enable Geofencing Please follow these steps:
1. Click on Fleet tracking

2. Click on the Geofence tab and enter at least one email where you would like to receive email alerts for when a device leaves or enters a geofence, if adding multiple emails you can separate them with a comma.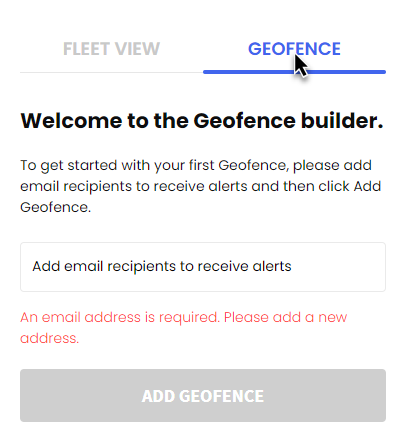 3.1 Enter a Geofence name
3.2 You can click the Drop a Pin button to place the pin on your location or click anywhere in the map to place a manual marker
3.3 Enter the radius of the virtual zone your Geofence will cover, you can also change this by clicking and dragging the edge of the radius shown in the map
3.4 Select a color to identify your Geofence
3.5 You will see the address where the pin is placed or you can enter an address manually to set your Geofence location and click NEXT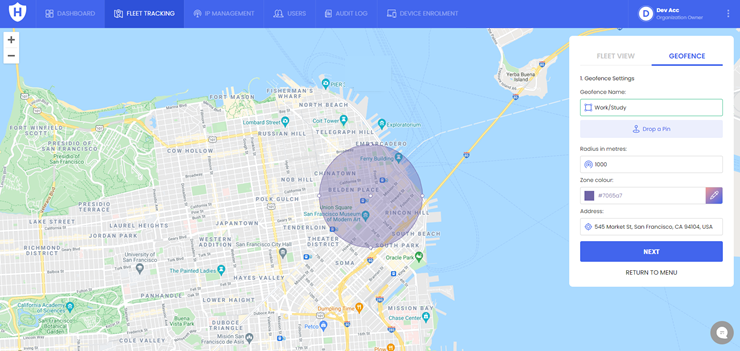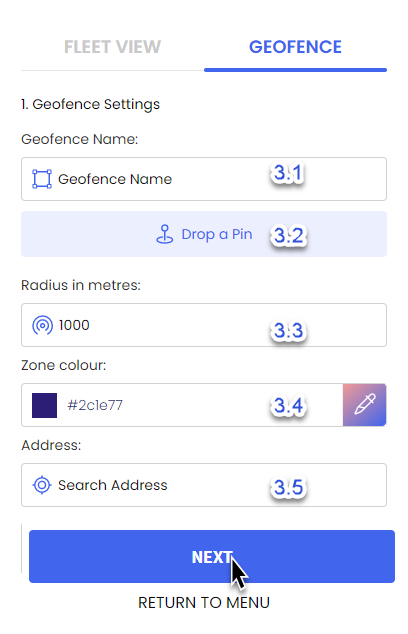 4. Select which alerts and actions you would like to automatically trigger and click NEXT.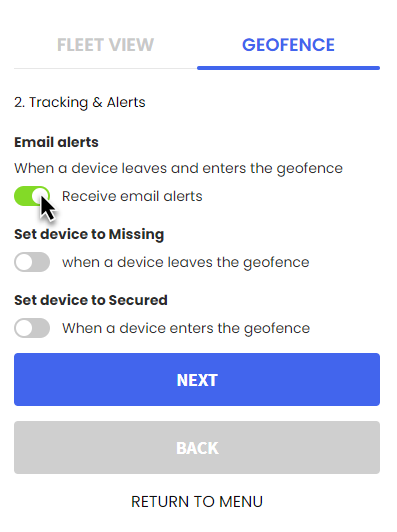 5. Select which devices will be included in this Geofence by clicking the + sign or add multiple devices with the ADD ALL button and click SAVE.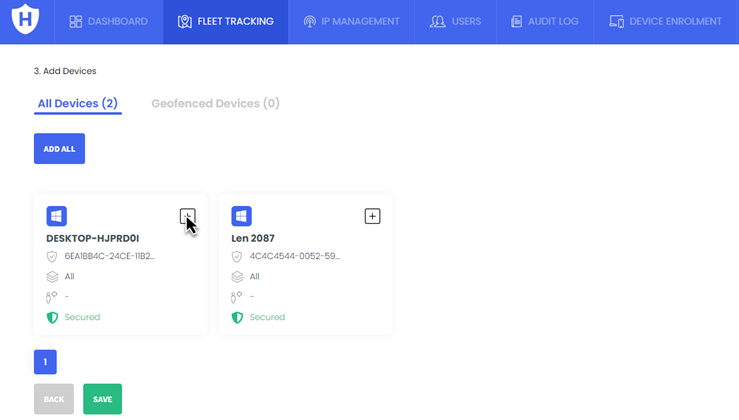 6. Your Geofence is now saved, you can edit the Geofence radius or devices from here if needed